PACC2013 contest
This year the PACC 2013 will be in the weekend of 9-10 februari 2013.
The contest start at 12 utc and run for 24 hours.
Please have a look at the official PACC site to see the details.
PI4CC will take part in the Multi/Multi section.
A nice film made by PA3ALK is online at Youtube.

15:24 1000 qso mark passed.
17:01 Strong static from snow showers.
20:26 2000 qso mark passed.
02:10 3000 qso mark passed.
04:10 1.000.000 points in the log.
07:38 3500 qso mark passed.
09:19 4000 qso mark passed.
12:49 4500 qso mark passed.
13:00 1,819.616 points.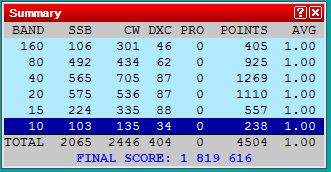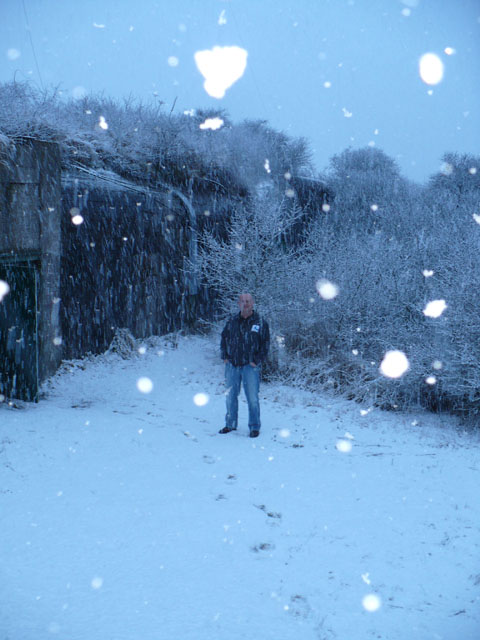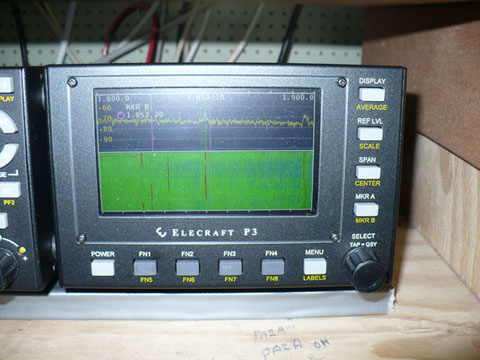 Static level visable on the P3
Unfair play during the PACC.
We have noticed that PI4CC was spotted in CW on 80M while we where running SSB
On 40M in the morning at 7:44 we are called by operators who are @ PI4CC. 2 times we are called by PC2A and PA4LA while PI4CC was calling CQ. So if you get some PI4CC operators in your log you have worked a NIL
On 80M at 8:30we found a ghost PI4CC calling cq. This ghost was using our call. To check if this was a spur from one of our stations I answer with PC2A and a second time with PA4LA. We get a nice report .If you get a NIL in the log check, you have worked this ghost station!
PACC2013 contest bruto score M/M sectie
PI4CC

Band
SSB
CW
MPX
Totaal
160
106
301
46
405
80
492
434
62
925
40
565
705
87
1269
20
575
536
87
1110
15
224
335
88
557
10
103
135
34
238
Totaal
2065
2446
404
4504
1.819.616
PI4ZI

Band
SSB
CW
MPX
Totaal
160
55
253
39
308
80
400
380
60
780
40
695
601
95
1296
20
328
416
80
744
15
296
309
84
605
10
108
118
34
226
Totaal
1882
2077
392
3959
1.551.928
PE3V

Band
SSB
CW
MPX
Totaal
160
155
147
36
302
80
392
319
60
711
40
505
581
78
1086
20
541
266
83
807
15
299
259
80
558
10
153
22
28
175
Totaal
2045
1634
365
3639
1.328.235
PA0AA

PA6NB

Band
SSB
CW
MPX
Totaal
160
67
128
26
302
80
356
239
47
711
40
561
440
76
1086
20
398
261
73
807
15
254
244
78
558
10
24
102
16
175
Totaal
1660
1414
316
3074
971.384