The controller may be a simply with rotary switch to the most luxurious type. I prefere a controller that can't be switched when you are transmitting. So build a PCB as below and build the PCB into a Serpac enclosre, witch I get from Mouser.com. The front layout can be downloaded here. I print the layout on an avery label and cover it with plastic.

In Funk-amateur of July 2013 there was a nice article to control a stackmatch. DH8BQA has developed a control unit for the BCC and SJ2W stackmatch. Olli did modify the PIC so it can be use with the PI4CC version too. Have a look at Funk Amateur july 2013 . I have modified a small part to add my wishes and I did make a new PCB.
The schematic of our controllor look like: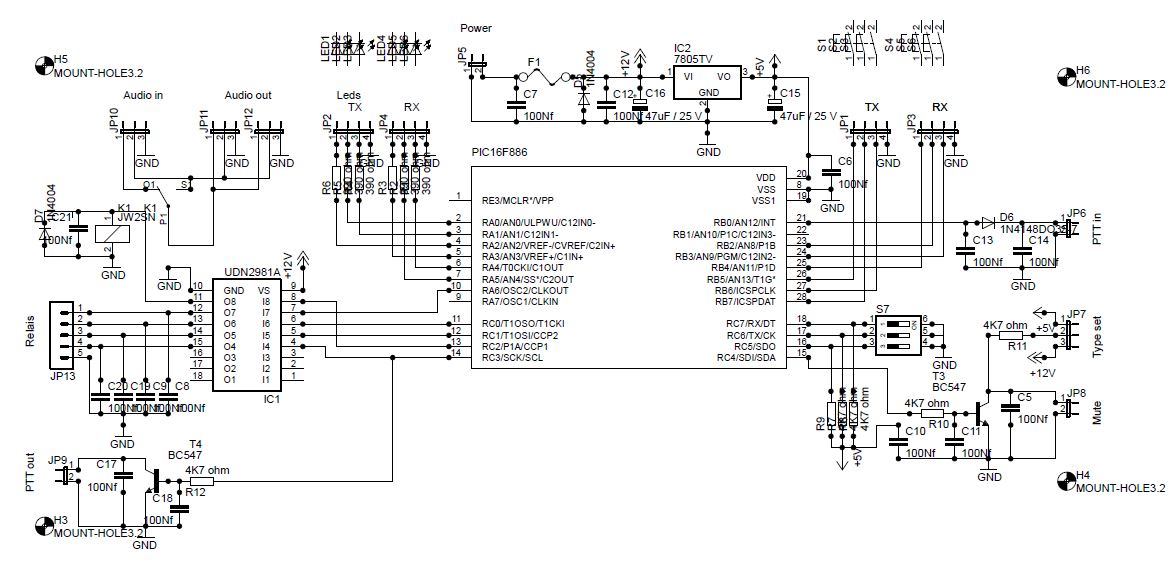 A photo overview of this project.