Bandpass filters for PI4CC
13-may-2017
Start selling PCB's for this project.
The PCB's are on stock and ready for instantly shipping.
Contesting is all about the ability to listen. Undesired strong signals, even out-of-band, can cause undesired QRM due to overloading receivers. Harmonics that end up in the next higher bands are even worse. With our current coax stub filters we can suppress small frequency-slices (notches), but the majority of the spectrum passes unattenuated. So, we embarked on a project to remove all signals that are outside the bands of interest.
This bandpass filter project aims at serveral goals:
Ability to handle high power (1 kW)

Low insertion loss to avoid heat build-up in order to avoid a cooling fan.

Adjacent band attenuation > 80 dB.
Easy reproduction, modular setup.

Rugged, stable housing.

The project is finished and the project details has moved here.
Construction details, needed parts , tips and layout are here.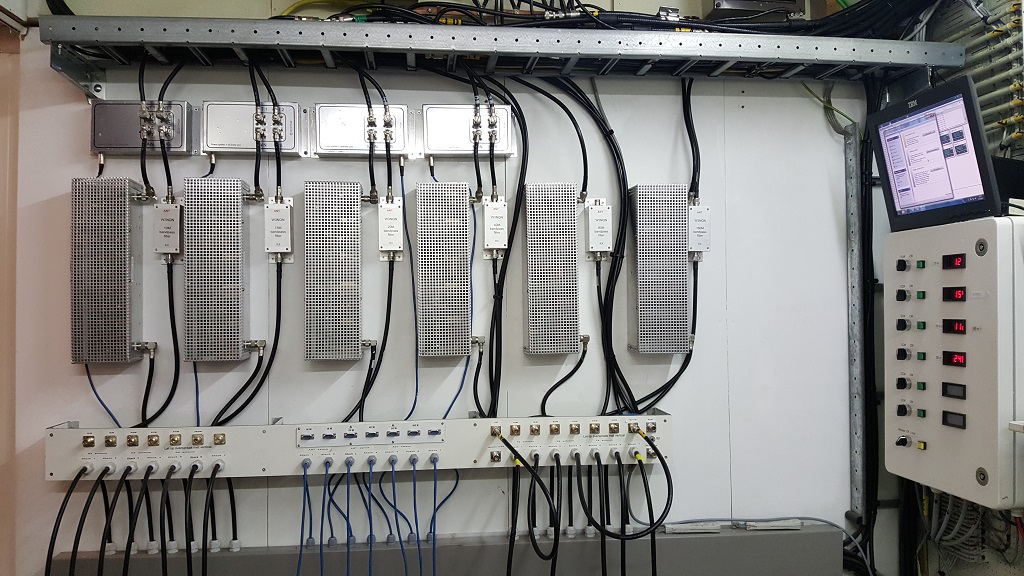 Each plot can be blow-up with a click.